Cabo San Lucas
The rock at the left is the Southernmost point on the Baja Peninsula. We were able to kayak around that point.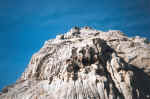 Rock formations at Lover's Beach.
This is the Pacific Ocean side of Lover's Beach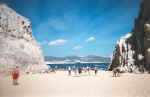 This is Lover's Beach looking toward our ship.
Our kayak guide (in the white shirt)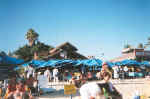 We had lunch at The Office (shown here). The Office is a small restaurant on the beach. Good food and slow service.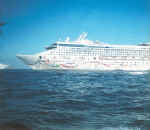 Norwegian Cruise Lines ship parked near ours.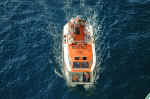 This is one of the last tenders of the day returning to the Vision of the Seas.