July 19th, 2014
While listening to my scanner shortly before 2pm on 19 July, I heard a dispatch for a commercial fire at an apartment complex at 1401 South 18th St. The following units were dispatched:
Ladder 74
Ladder 11
Engine 51
Engine 17
Engine 14
Engine 13
Aid 12
Battalion 12
Battalion 13
While units were enroute, the large thermal column was noted and a second alarm was called. The first arriving engine found a fully engulfed apartment building. A couple other building were being threatened. Winds, with gusts up to 30mph, push the flames into nearby buildings, trees, and shrubs. Burning embers and debris created small fires to the north and east of the incident.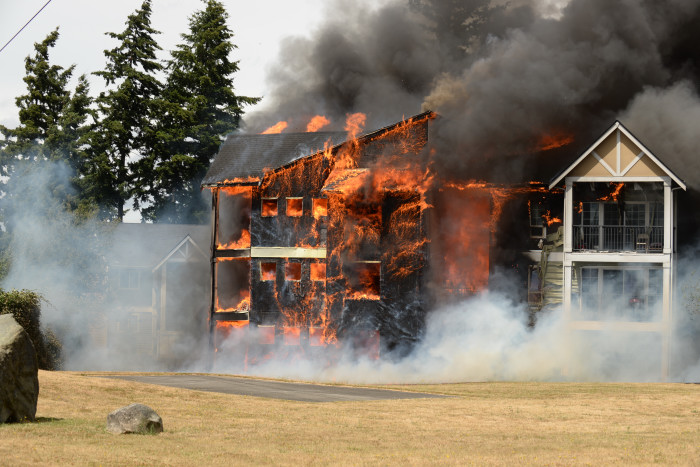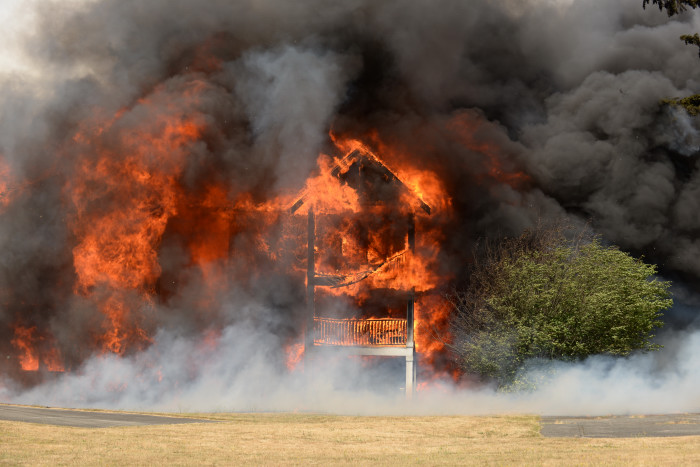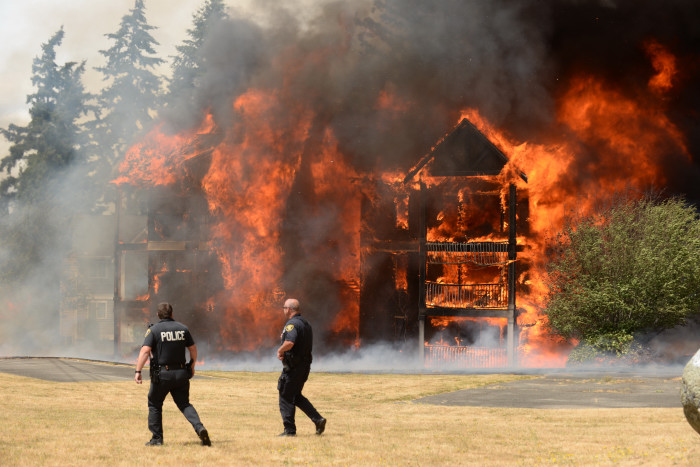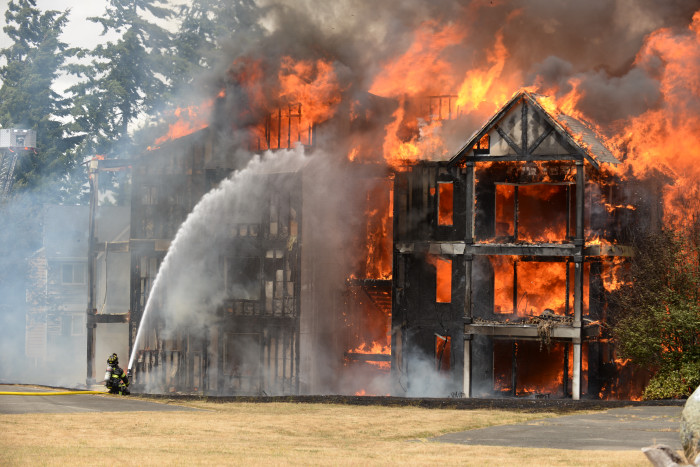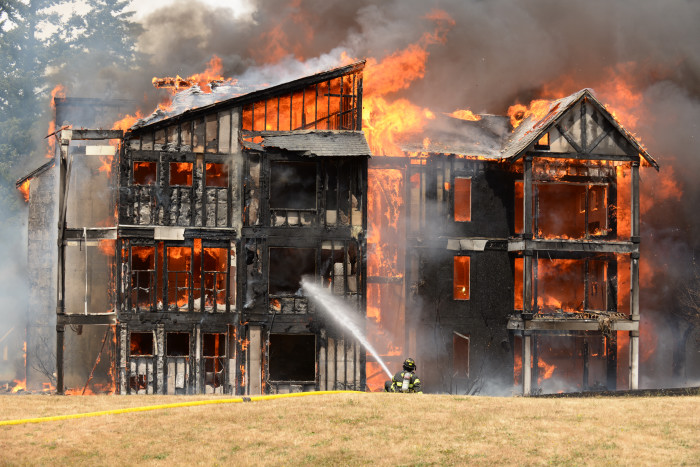 The fire quickly grew to four alarms. Renton's Ladder 11 was the first of several elevated master streams set up over the course of the afternoon. Ladder 11 was able to knock down a good portion of fire in the first building as well as some of the related grass fire.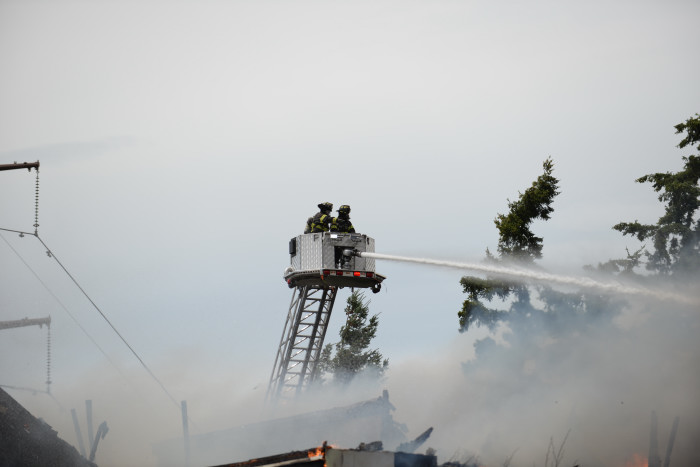 Many neighbors lent a helping hand to the effort by stopping some of the small grass fires and providing bottled water to displaced residents and fire fighters.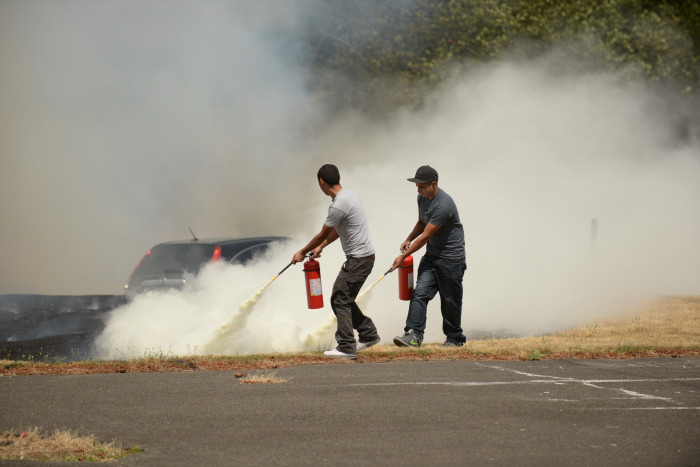 The burned out section seen here is across two streets from the first fire building. The burned section, under the power line support, at the top of the picture is across yet another, fairly wide street. This is the beginning of the fire's nearly two mile run through the woods and grass.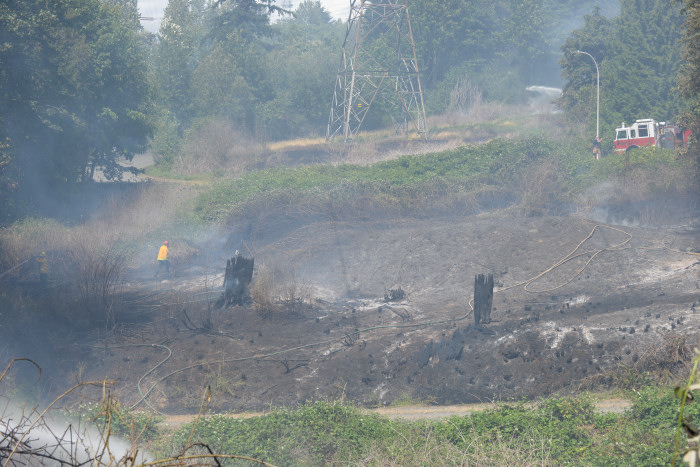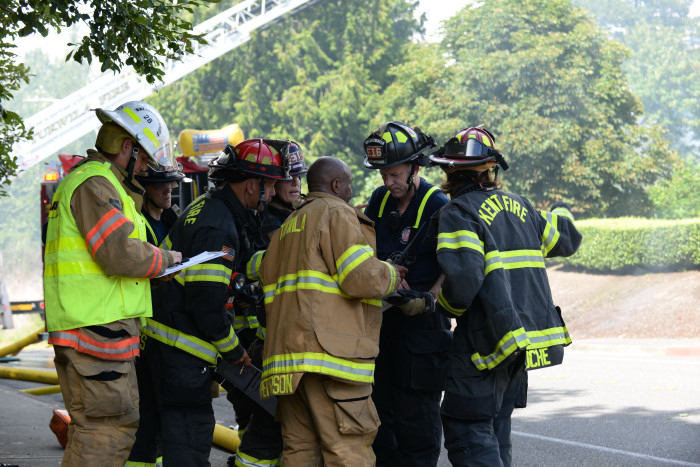 Renton requested and received great mutual aid support. Strike Teams (or maybe they were actually task forces) came from Eastern King County, Seattle, Snohomish County and Pierce County. The team shown here is from east King County (Zone 1) and includes apparatus from Bellevue, Redmond, and Kirkland.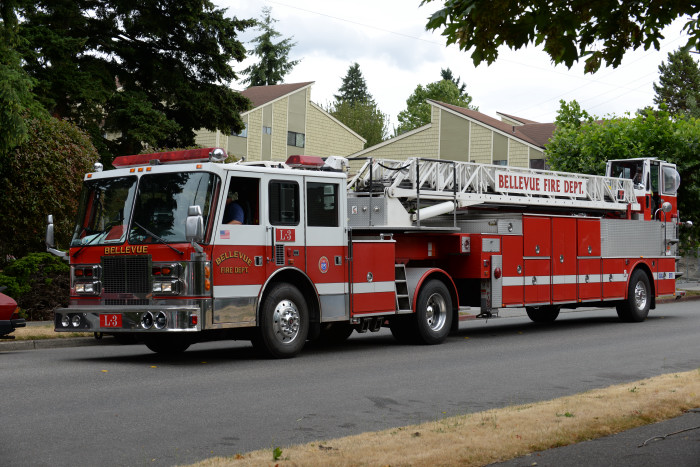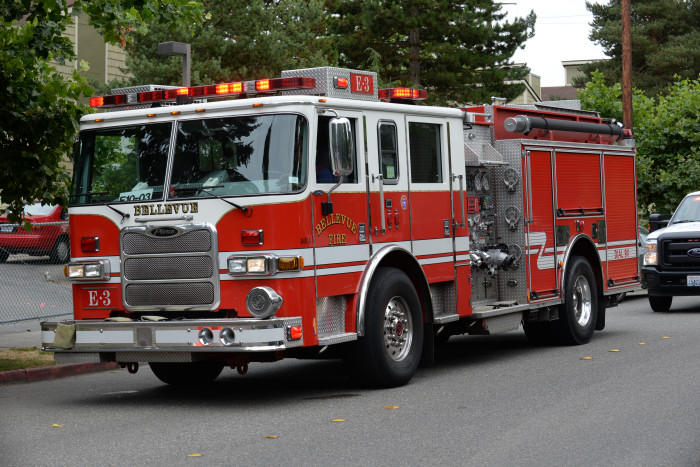 The team from Seattle was set up in a residential neighborhood about 3-4 blocks from the fire. Their aerial was shooting water over the houses into the grassland behind the houses. The fire was working its way through that grassland.
This is probably one of the largest fire incidents I have observed. At the original fire location, nearly 20 apartment units were destroyed (2 buildings) and another 10 were damaged (1 building). This fire started a grass fire that ran about 2 miles, fortunately between neighborhoods and apartment/condo complexes. Many apparatus were relocated numerous times. Different incident command posts were setup and moved as required. The mutual aid system appeared to work well. No citizens were injured.